We are the Hudson Valley's event professionals and we're
looking forward to working with you.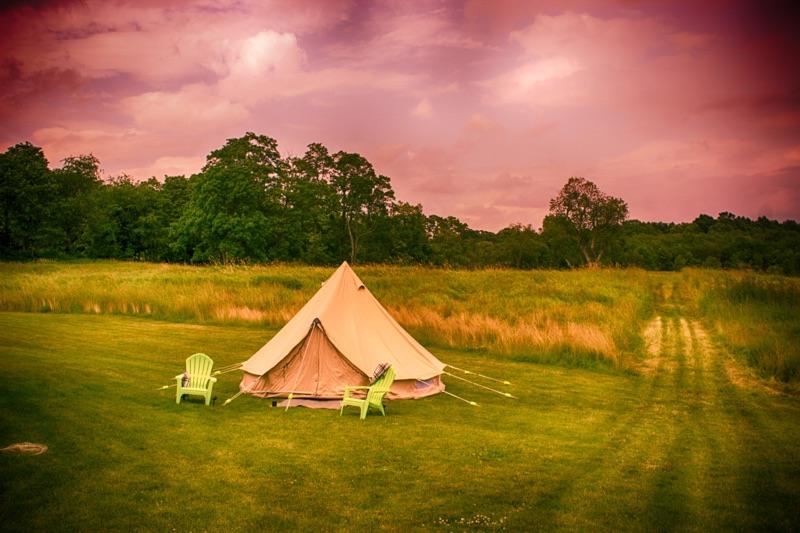 ABOUT
Fun, Flirty, Elegant
Hudson Valley Trendsetters was developed to cover every aspect of your special event. Our team is comprised of expert professionals who specialize in their fields. They include event coordinators, staffing specialists & a team of chefs who hold themselves to the highest standards of professionalism & excellence.
Our team's services are available to contract as a whole or à la carte. It all depends on you and your needs. Whichever service you choose, our team's full attention will be on you, our client, and exceeding your expectations. We look forward to working with you to create an event that is seamless and unforgettable.
EVENT PLANNING
Be The Place to BE
Planning your wedding or special event can be overwhelming, but you have come to the right place! Danielle & her team of Award Winning professionals dedicate have won for Event Planning for the years 2018 & 2019 in The Knot. The reason, she does not believe in a cookie cutter wedding, nor does she take on more than wedding a weekend. Why, because you are unique and beautiful, you have a story to tell, and I can't wait to tell your story!
Now that you have said YES! Let us do the planning for you, so you can enjoy your engagement. Danielle, your specialized planner will listen to your ideas and visions for your once and a life time day. She believes every bride is special and unique, and pairs the most amazing vendors with you based on your style and personality. The outcome…a kick ass one of a kind event that tells a story, your guests will never forget!
Full Service Planning starts at $2,500. Plus Travel and accommodations over 1.5 hours Away
Let's face it, "Day of" really means month of and before. Your Wedding CANNOT be pulled together in a day or even a week if you want it done right. Once you hire us, we start working on your event to ENSURE everything is in place, Coordinate vendors, rentals, timelines floor plan layouts…. basically you started it, we polish it off so you can ENJOY and relax.
"Day of" Coordination starts at $1,800.00 Plus Travel expenses over 1.5 hours Away.
You thought you could plan the wedding yourself, make all the favors and put up all the decorations and now realize…"WHAT WAS I THINKING???" This happens more times than not, and this is the right place to come. We have pulled some insane weddings off in a couple of weeks that were on the verge of derailing. So, Don't Worry! We have you covered but…CALL RIGHT AWAY:)
Pricing starts at $2,000.00 Plus Travel Expense over 1.5 hours Away.
We accept Certified Checks & Venmo
STAFFING
NOT YOUR AVERAGE STAFFING SERVICE
When you hire Hudson Valley Trendsetters, you are hiring an elite group of professionals with the highest standard of excellence. We believe each and every client and guest should feel important from start to finish, and we do this by communicating with you before the big day and by interacting with your guests from the moment they arrive to when they depart for the evening. All while demonstrating proper etiquette & outstanding service. It is very important to our team, that we exceed our clients expectations and create an experience you will never forget.
Staffing Services Offered
Captains, Servers, Bartenders, Bar Back, Sanitation, Private chefs,
Line cooks, Prep Cooks, Private Security
Please call or e-mail us for a free staffing consultation & pricing.
Please note: Some locations will require additional travel time rates.
Preferred VENDOR LIST
You've made the bold decision of choosing the right planner, now here are some Rock Star Professionals who Love their job and will help us create your story and blow your guests away!
Photos
Some shots of our work!
Our stunning creations
Here's some thoughts from our happy clients!
Posted 08/18/2018
"Absolutely the BEST! Event planning, staffing...incredible attention to logistical details and super thoughtful follow through of every single thing you can think of! Love, love, love HV Trendsetters! My go-to for EVERY event! Bravissima!"
Posted 10/08/1018
"Danielle is amazing. I had no idea how much planning went into a wedding! With every new decision, she was there with advice and a solution from vendors to flowers to table settings to staff. My caterer wanted to bring in waiters and bartenders from New York City which was absolutely not in my budget. Danielle used her staff and saved me a fortune! The staff were cheerful, professional, and so attentive to our guests. The day before the wedding, I called Danielle in a panic. I guess I did what a lot of brides do and thought I could do a lot of the work myself. When I finally realized I wasn't going to be able to get everything done, Danielle and her staff jumped in putting together hotel bags and assembling favors. Danielle was there with anything and everything that I needed to make my wedding day the perfect day. I cannot thank Danielle and Hudson Valley Trendsetters enough."
posted 11/28/2017
"Who can you turn to when you want turn-key event planning and catering excellence for an intimate group of, say, 300 family and friends? Let me suggest Danielle Paulding at Hudson Valley Trendsetters!!
Last summer we experienced the most amazing wedding we've ever been a part of in our not-so-short lives – planned, executed and catered to perfection by Hudson Valley Trendsetters …and I do mean perfection. This was no mean feat! The site itself surely was one of the most challenging we could imagine: a many-acre piece of paradise here in the Hudson Valley with no amenities whatsoever! No power, no water, no restrooms, no buildings – just a beautiful grove of mature trees adjoining a large field a half-mile down a winding old farm road. The transformation would prove astounding – everything from quiet commercial power generation to clubhouse-style air-conditioned restroom buildings with full amenities.
Picture this: that access road became a way to set the mood -- 'planted' with wedding-themed 'slogans' for all to enjoy as we slowly motored to a well-managed parking area -- chauffeured golf carts waiting for those in need of assistance to proceed to the reception area. Numerous elegantly-draped meet-and-greet cocktail tables decorated the mature forest understory of the reception area, anchored by a large well-staffed bar with myriad libations, plus a huge self-serve groaning-table of Italian specialties including home-made cured sausage, cheeses and many truly delectable morsels. As if that weren't enough there were also several staff continually serving freshly baked traditional appetizers. And that's just while everyone was gathering and enjoying taking pictures and posing in the clever 'photo-frames' placed so family and friends could ham-it-up and snap some fun memorable pics before the main event.
In due course we ambled to the main tent where we picked-up our table card and were escorted to a beautifully adorned round table. The main tent was truly extraordinary – looked to be about 50' x 75' with 25-30' tall spires – tables left and right with music and wood dance floor centrally located. A dozen commercial air movers strategically positioned around the perimeter made for a very comfortable and pleasant experience even on this otherwise sultry summer afternoon as we enjoyed the music, the merriment and everyone's company -- and some wonderful on-site chef-roasted meats to complement the yummy traditional Italian food and drink at this paramount wedding made extra special by Danielle and her extraordinary team.
Actually my wife and I were so impressed with the whole affair -- thoughtful planning, extensive preparations and authentic home-made foods from amazing appetizers to delectable deserts and coffees -- that we had to inquire who did all this -- and how? That was when we met Danielle Paulding, the engaging perfectionist-dynamo behind Hudson Valley Trendsetters. She runs the enterprise and oversaw the event – making sure everything went flawlessly, as planned and just as it should. We were simply stunned by the whole operation – the thoughtfulness, professionalism and helpfulness of the staff, and how such a complex feat was so well-planned and executed without a hitch – a family's dream event transformed into a memorable reality by Hudson Valley Trendsetters.

We whole-heartedly recommend Hudson Valley Trendsetters for any event – they do a truly superb job. Kudos, Danielle!
posted 10/25/2017
I can't say enough about the quality, expertise, and attention to detail that Danielle of Hudson Valley trendsetters gave to me during the entire planning process and execution of my incredible event. Her staff was impeccable, curtious , and exceeded all of my expectations. The entire experience was amazing, and the ease of mind I had, knowing that her and her staff were taking care of every single detail was incredible. They handled everything and I could just enjoy my event. I am forever indebted to Hudson Valley trendsetters for making my dream a reality. Truly an amazing team!! I can't thank them enough.
posted 10/23/2017
Trendsetters is truly one of the Hudson Valleys premiere Caterers. Danielle has a unique touch for any and every event. Weddings, birthdays, themed events, you name it Trendsetters has done it! I have had the privilege to attend several of their events and all of which surpassed even the highest expectations. Trendsetters is 5 stars from start to finish!
View more Review's on : Theknot.com/hudsonvalleytrendsetters